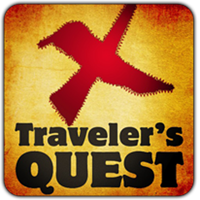 At this time we are working very hard on finalizing our next version of Traveler's Quest.  We have put the app through the paces, and with the help of some really great international beta testers, we have been able to squash some really annoying crashing bugs.
We are working on final builds now, and should have the next release ready within the next few weeks, and to Apple ASAP.  If you're having any problems with our app, please let us know!
Thank you for your patience while we make Traveler's Quest the best GPS game ever!